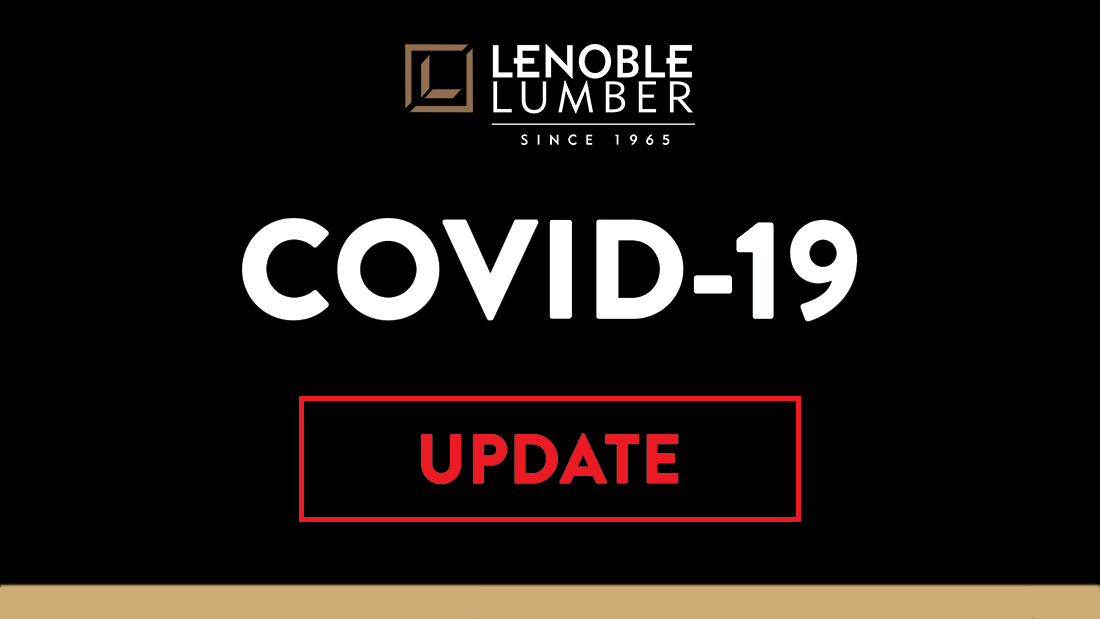 COVID-19 UPDATE

MAY 1, 2020

We are excited to announce we are re-opening on Monday May 4th.  Download our new safety guidelines for employees and customers. Click here >

MARCH 20, 2020

In order to help stop the spread of the COVID-19 virus, New York has ordered all non-essential businesses to close.  In order to do our part to protect our employees, customers and community, LeNoble Lumber will be closed as of 5:00pm on March 20th.

As soon as the government order is lifted, we will reopen, we will be back, just as strong as before. We will get through this. We are strong. We are resilient. To all our employees, customers, vendors and friends- Stay Safe. Take care of yourselves and your families. See you soon.